WTF! Weird Theater Festival Arrives
The Weird Theatre Festival (WTF) comes to Reseda in April for a show at the CSUN Botanic Garden on Nordhoff Street. Experimental theatre at its finest, this is a collection of short plays by local playwrights who are dedicated to unique and genuine storytelling. In the vein of opera, poetry and the arts, theatre doesn't need to overtly "make sense" to make it an enthralling experience. Instead, the playwrights encourage audience imagination for interpretation.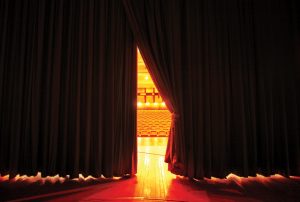 The CSUN students in the Advanced Directing course lead the night and showcase raw and, at times, truly "weird" plays. Dates are April 8-17 at 7pm, with Sundays at 1:30pm. The ambiance is an open festival style with no late seating allowed. Tickets are available at the university's Associated Students Ticket Office and range from $8-$20.
Get Weird
While children's tickets are available, adults are encouraged to think twice about whether or not this is their idea of a family-friendly event. Given the nature of the short plays, it's possible that some language and themes might not be appropriate for some children.
However, for travelers looking for a truly weird LA experience, this is it. You can get a sneak peek at some of the area's up and coming directors and playwrights too!