Why Wait for Halloween?
The Reseda area is home to some serious gems if you're looking for something a bit odd, strange and creepy. Dapper Cadaver Horror Props is exactly what it sounds like: A shop that sells and rents horror props. The items are so realistic that shoppers have to remind themselves it's all Hollywood magic. The shop is easy to miss, tucked behind a storefront off of I-5, but it has everything your nightmares are made of.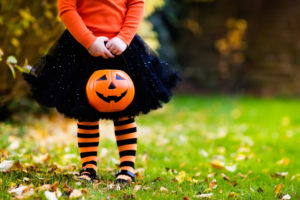 Here, you can find life-sized dinosaur bones, electric chairs, or request your own custom order. The on-site and contracted artisans can, and do, make anything happen. Top-rated horror films, toy companies and production crews rely on Dapper Cadaver for the most realistic looking props.
A Horrifying Time
Dapper's is also a favorite gift shop for horror lovers. From haunted house props to history inspired oddities, great pride is taken in creating the absolute best. Most props are lifecast or real items. Open Monday – Friday from 9 – 6, it's a must-visit for a freakishly good time in Reseda.
Popular categories include human, creature and themed. Get your period props from Egyptian to pirates, or shop for that human body part you've been missing. Butcher shop props, animal props and more are available whether you want to rent or buy. Get your gruesome on.