Warner Center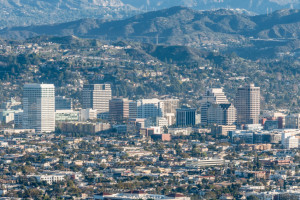 Warner Center is the place to be! Considered the 'Downtown of the Valley' it's beautiful skyline rests agains the amazing hills and landscape of Southern California . From shopping to business, it attracts so many  people both locally and nationally. If you are visiting for business or pleasure, make us your Warner Center hotel. With a short commute, our ideal location will keep you out of the hustle and bustle for a calm relaxing night to recharge but still keep you close enough that you are only minutes away from all of the action and activity.
Warner Center has a host of transit opportunities to get you to and from any destination in the San Fernando Valley, North Hollywood and every other surrounding area. Enjoy window shopping at Westfield Promenade or along the quaint streets with unique boutiques and cozy coffee shops. Warner Center has a number of independent and original restaurants making it easy to find a delicious meal after a long day of sightseeing or business meetings.
This beautiful oasis outside of Los Angeles gives you all that you need without the chaos of the big city. Enjoy all that activities you would normally enjoy but add in a relaxing retreat, beautiful surroundings and even a little outdoor activity such as hiking in the Santa Monica mountains. Reservations for your Warner Center hotel can be made quickly and easily with our online reservations. If you prefer a more personal touch, give us a call and let our friendly staff assist you. We look forward to hosting you to a relaxing and comfortable stay.