Visit Universal Studios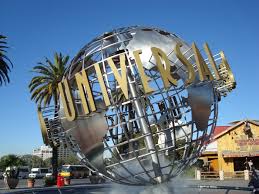 It is a new year so why not try something new, fun and exciting? Universal Studios Hollywood has non-stop excitement for the whole family. Kids, prepare yourself for some of the best fun you can have.
In the coming year, the park is adding to the fun with a few new rides. You can expect to see Harry Potter, Fast and Furious among those new attractions. Of course there is always the favorites such as Jaws, the studio tour and the Jurassic rides. Wear comfortable shoes because there is so much to see and do, you will be on the go all day long!
Be sure to arrive early to get the most out of your day. It is a popular destination which means there will be crowds but if you arrive early, its like having a front row pass without paying the extra cash. If you have limitations and cannot arrive when the park opens, there is the option to buy a front of the line pass. This allows you to skip the long lines and hop right up to the front.
Also, as part of the new year, Universal Studios Hollywood is offering a special deal. You can visit the park throughout the year for the same price as a one day admission. If you are in town for a full weekend or plan on visiting with us again in the future, this is the perfect opportunity to save some cash and get priceless entertainment.