Visit Old Trapper's Lodge
The days of the Wild West still linger in Woodland Hills, and at Old Trapper's Lodge you'll be whisked back in time to experience the Old West ways of life. Set your GPS to 7100 El Rancho Dr. for a classic American roadside attraction. Here, you'll find life-sized structures of California pioneers, Native American images, and a tiny, tucked away college campus close to Encino Mall. It was once a popular attraction in mid-century America, but has now become a local landmark.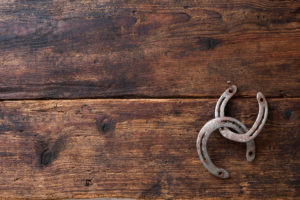 The statues were created by John Ehn, who was proud of his pioneer lineage. He dubbed himself the Old Trapper and spent the last three decades of his life hand-carving his pieces. Ehn used self-portraits and family members for many of his models. The end result? A display close to his hotel and near the Burbank Airport, which he named Old Trapper's Lodge.
A Spotty History
Ehn died in 1981 at the age of 84. For years, his statues were a California cultural landmark—but tradition is no match for progress in this state. Later in the 1980s, Old Trapper's Lodge was earmarked to be leveled until an anonymous fan called Pierce College. They persuaded the school to "adopt" Ehn's work and the statues were swiftly moved to Cleveland Park, part of the college's Animal Sciences Building. Nobody knows who the fan or school administrators were.
To this day, the college says they get a letter every few years stating that somebody would be coming by to repaint and repair the statues. Pierce administrators never ask for details, and the caretaker has never been spotted. However, in addition to repainting the statues, sometimes campus trails are repaired, too.
Stop by and see if you can help solve the mystery.