Top Mexican Picks in Reseda
Being so close to Mexico means you can indulge in authentic cuisine, or choose a restaurant with some American fusion twists. Check out Las Fuentes, a family-owned restaurant filled with folklore décor and touches. Los tacos are prepared traditionally with soft corn tortillas and your choice of meat and salsa. Burritos "gringo style" feature beans and meat with ranchero sauce and sizzling cheese. With the las tortas Mexican sandwiches, you get French style bread and your choice of fillings.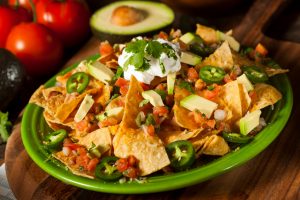 The Rio Grande Mexican Restaurant is known for their shrimp diabla served with flour tortillas and chile con queso that's highly addictive! Order Texas-style enchiladas with diced onions and homemade enchilada sauce. You can also opt for the crab and shrimp or the grilled steak with cheddar. Main dish platos with chile rellenos or flautas de pollo are always smash hits.
What's Mex?
At El Rey Del Mar, you'll be treated to $5.99 lunch specials! Choose from the beef or chicken enchiladas platter, carne asada, chicken fillet, nachos, flautas, or rancheros eggs with chorizo, bacon or jam. Specials like the mojarra or shrimp cocktail are local favorites.
Melody's Mexican Kitchen is a friendly establishment dishing up soft and hard shell tacos, "Mom's flan," quesadillas and milkshakes. Pure comfort food, you have to try the sopas and tortas, too!