Your St. Patrick's Day Guide
Head to Los Angeles and nearby beach towns for some of the best St. Paddy's Day celebrations along the west coast. There's The Cannibal Celebration at Culver City's top butcher-shop-turned-beer destination. With all-you-can-drink beers for just $25 along with a corned beef and cabbage plate, it's the ultimate party if you want to go hard (and then go home to your spacious Woodland Hills hotel).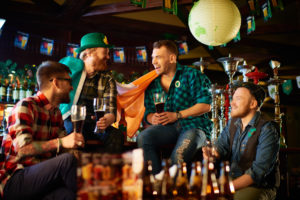 The Original Farmers Market also celebrates, especially since this year St. Patrick's Day falls on a Saturday. Here, you can score deals on cabbage, corned beef, and even green beer from Magee's Kitchen. The famed local strolling bagpiper, Glen, will also be going 'round the market during the lunch hour.
Green Outings
The Casey's St. Patrick's Day Downtown Festival takes place at the renowned Casey's Irish Pub. You can get in early starting at 6 a.m. for an Irish breakfast (with an Irish coffee or two on the side) and hang out until the festival starts at 11:30 a.m. Take advantage of free entry before 3:30 p.m. and live music, DJs and more entertainment as the party goes into the wee hours.
The St. Patrick's Day 5k at Redondo Beach is a favorite local tradition and a way to start the holiday on a healthy note. Choose from a 5k run or walk at 8 a.m., and stick around for the Little Leprechaun Dash at 9:30 a.m. It all starts where Catalina and Elena Avenues meet.
How will you celebrate spring's biggest holiday?