St. Patrick's Day Events Near the West Hills
Spending St. Patrick's Day in Woodland Hills? Nearby festivities include the Hermosa Beach 23rd Annual St. Patrick's Day parade at 11 a.m. Located at Pier Avenue and Valley Drive, this free event features floats, music, bagpipers and an after party that's family-friendly and always complimentary. Afterward, head straight to the beach for lounging, surf lessons and enjoying the California sunshine.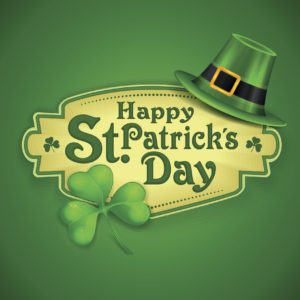 Nearby at Casey's St. Patrick's Day Street Festival in downtown Los Angeles, you can check out this pub's famous festival on Grand Avenue. Admission is free before 3:30 p.m., and if you get there early (like at 6:30 a.m.!), you can take advantage of a special Irish breakfast. Food, drinks, DJs and games are all part of this annual celebration.
Get Your Green On
At Tam O'Shanter's event, you'll party amidst a historic tavern in Atwater Village. Every other day of the year, this establishment is Irish—but on St. Patrick's Day, an exception is made. Visit the tented area on Los Feliz Boulevard to check out live bands throughout the day. Beers are on tap, and this free event goes until midnight.
The St. Patrick's Day events at the L.A. Farmers Market include Magee's Kitchen dishing up corned beef, cabbage and potatoes alongside green beer. Here, you'll find a big selection of Irish beers with Glen the Bagpiper serenading you as you stroll and check out stalls.