Shopping in Canoga Park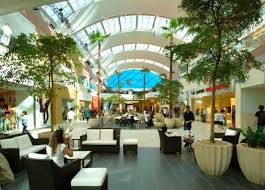 Seasons are starting to change and you need to get a jump start on your fall wardrobe. Two words: Westfield Topanga. No, she is not your newest shopping buddy named after an 80's sitcom character, it is the perfect venue for some well-deserved and greatly needed retail therapy. It is a shopaholic's heaven on earth. Grab your wallet and get ready for fantastic shopping in Canoga Park.
This shopping mall has everything you could ever need. From Target to Nordstrom and Macy's all the way to Louis Vuitton and Neiman Marcus. If you can't find what you are looking for here, you don't need it! You may want to buy a size smaller because you will get your exercise walking from store to store in this gigantic mecca of retail.
Need a break from spending all of that cash?! No worries, the food court is complete with every dish you can imagine: BBQ, Brazilian, fast food and dine in options. Too late in the day for coffee? Just head over to Jamba Juice and get an energy boosting smoothie to get you back on your feet.
If the kids are driving you crazy, just show them the giant carousel. Once they have exhausted that fun, hand them the iPad and let them hang out on the FREE WiFi. Shopping in Canoga Park has never been so amazing. There is something for everyone and its so spectacular, the whole family will want to come shopping with you!