Romantic Restaurants Near Canoga Park
Up the romance factor this Valentine's Day by booking a table at one of the most romantic restaurants in town. Brandywine has been voted one of the area's best continental experiences, featuring an intimate ambiance and old-fashioned service. Select the veal chop, veal sweet breads, rack of lamb, or Australian lobster tail for the main event.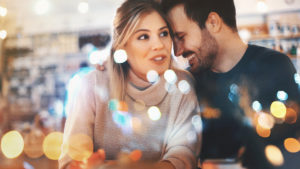 The Villa Restaurant of Woodland Hills offers a homey environment with a patio and fireplace. Crispy brussel sprouts and decadent crab cakes are favorite starters, and entrée options include crispy skin salmon, pan seared diver scallops, roasted half chicken and Mary's roasted half duck.
Dining and Wining
Casa de Soria is known equally for their incredible fare and extensive wine menu. Pair your favorite red or white with three handmade corn tortilla tacos, a deep fried quesadilla with Ortega peppers, and save room for dessert such as flan, caramel churros and buñuelos.
At Gyu-Kaku Japanese BBQ, you get the authentic tabletop experience. Bacon wrapped scallops, beef tongue, hanger steak, and spicy pork belly are just a few of the BBQ options. Try it with a side of Japanese sweet potatoes or fresh asparagus.
And for dessert? There are plenty of late-night patisseries.