MLK Jr. Day Events Near Woodland Hills
Children's Book World hosts a unique event on January 14th with a special storyteller at 10:30 a.m. Bring the little ones to hear stories of black culture in America, kid-friendly tales of Martin Luther King Jr., and take advantage of a fun-filled program.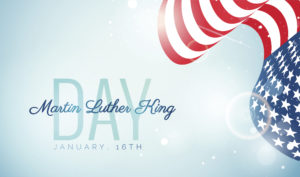 At the California African American Museum, the annual Cake for King celebration is January 17th starting at 11 a.m. Enjoy face painting for the kids and story time, documentaries on Dr. King's work, an art workshop, and, of course, birthday cake for Dr. King—as long as it lasts!
A Day On Service
Choosing a volunteer opportunity is a favorite way to celebrate this "day on, not off, from service," and there are numerous non-profits in the Chatsworth area. The Pasadena MLK Community Coalition hosts events throughout the weekend including poetry readings, art displays, and a church service, as well as a day of service on January 17th. Join for food, guest speakers and more at the final gala.
The annual Kingdom Day Parade is the biggest in the country and moves across Martin Luther King Jr. Blvd. to Leimert Park. It featuring bands, floats, and drill teams. How will you celebrate?