Memorial Day in Winnetka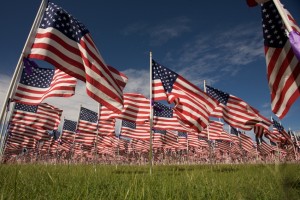 Get ready for a weekend of fun. This Memorial Day weekend, join us for a time of celebration as we salute and honor those who fought for our freedom and paid the ultimate sacrifice. On Monday, May 25 join us for the 25th year of the  Canoga Park Memorial Day Parade. Featuring patriotic floats and lots of music, it should be a fun time for all.
The fun will kick off at 9:00 am at John Quimby Park with a 5k fun run followed by the Canoga Park Memorial Day parade tat 11:00 am. Starting at the corner of Sherman Way and Owensmouth Ave, the parade follows a 1.5 mile parade route ending at the First Baptist Church and is concluded with a car show. Over 50,000 people come each year to this fun event so be sure to arrive early to stake out your spot along the parade route.
If you are looking for a hotel for your Memorial Day weekend, let us be your host. We have the best bang for your buck when it comes to clean, comfortable hotels. Our staff is among the friendliest and we are sure you will be back again. Reservations can be made online or by giving us a call. We look forward to celebrating this Memorial Day with you.