Kids Ahoy Indoor Playground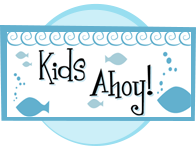 Get the kids ready for an brand new adventure. It is the perfect opportunity to let them explore and have some fun while you kick back and relax. Kids Ahoy indoor playround is the ideal place for the kids. It gets you out of the heat and still lets your little ones explode with energy in a clean and safe environment. The newly remodeled facility is filled with beautiful surroundings and new toys.
Hours of fun is waiting to be had at Kids Ahoy. Jump in the moon bouncer or play a game of air hockey. Turbo slides, climbing structures, swings and so much more await your little ones. With special areas for toddlers, kids of all ages can have fun and enjoy the fun. This fun, educational and exciting entertainment center is open to the public for open play Monday through Friday. Adult supervision is required and all adults are admitted for free as well as siblings under the age of 9 months. Kid admission is only $9. Bring the kids and let them run out their energy with all the fun that can be had at Kids Ahoy indoor playground. Parents, kick back at the oasis and enjoy the free wi-fi while your kids play with new found friends.