Hawaiian Grub in Reseda
Hawaii and southern California share more than just the Pacific Ocean. There's also some fantastic 808 grub to be found in both locations! If you're craving a taste of the tropics, go to Roy's where there are seared scallops, pan roasted half chicken, sautéed bok choy and truffled bacon mac and cheese. For dessert, try the coconut panna cotta or kaffir lime tart.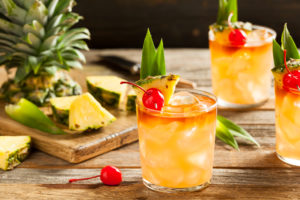 Roy's is famous for weekend brunch featuring sushi rolls and eclectic breakfast items like the lobster and shrimp omelet. Karaage fried chicken and the wagyu burger satisfy lunch cravings, and the Maui Wowie shrimp salad comes with a homemade avocado caper lime vinaigrette.
Exotic Flavors
The L&L Hawaiian Barbecue Grill is a brick and mortar that also offers catering. Here, you'll find the BBQ beef bowl, fried shrimp and chicken katsu, kalua pork with cabbage and the loco moco dish with burger patties topped with rice, gravy and two fresh eggs.
Ohana BBQ fuses Hawaiian and Korean flavors, resulting in the Waikiki Special, which lets you choose a little flavor from both cultures. Try their Hawaiian sweet bread stuffed with BBQ pork, pork katsu with panko crumbs, or the spicy pork spareribs that fall apart with ease. Where will the spirit of Aloha take you?