Halloween Happenings
There's plenty of spooky fun to be had in Chatsworth, like the Mayall Street Scare where you'll be immersed in swirling fog, thunder and lightning and a few pirate vignettes. Enjoy a night of live music complete with dancing skeletons and plenty of treats. The famous home display is located at 22050 Mayall Street and is a tradition for many local residents.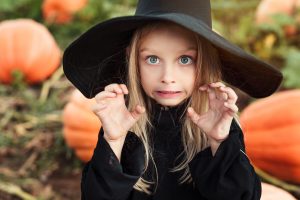 Head to Woodland Hills for the Halloween Harvest Festival at Pierce College where there are rides and fun for kids, a petting zoo and corn maze, and of course a hay ride that takes you down a haunted path. The Factory of Nightmares hosts the haunted house, and there's plenty of pumpkins to be picked. Open throughout October, you'll find it at the corner of DeSoto Avenue and Victory Boulevard. Admission is just $5.
A Scary Good Time
The House at Haunted Hill draws thousands each year to this privately-owned haunted home. Special effects are inspired by Disney's haunted mansion, and vignettes tell visitors about the terrifying tale of a newlywed couple who celebrated their wedding night here. Located at 4400 Saltillo Street and open October 26 – 31, you won't want to miss this one of a kind southern California experience.
The Forest of Mirrors, also called the graveyard that never ends, is another home display that can't be missed. It's been featured on HGTV and uses both real and virtual actors to put on the show. With plenty of skulls, tombstones and thrills, head to 6124 Lederer Avenue on Halloween night to get spooked.