Experience Canoga Park's Best Holiday Lights
All around the Woodland Hills area, you'll find epic Christmas lights, starting with the 108th annual Newport Beach Christmas Boat Parade of Lights. Enjoy a special holiday cruise throughout the month of December (and through January 3!) at the regular rate of just $36 to get up close and personal with some of the most lavish lights in town. Woodland Hills also features Candy Cane Lane, a veritable winter wonderland where you'll feel swept up in the magic of the season.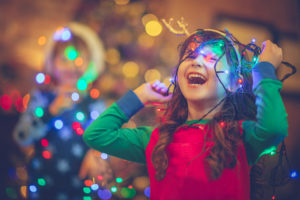 The Getty Center is hosting their annual, famous holiday lights along with complimentary mulled cider. Open every day beginning on Black Friday, it's a family tradition for many. View exhibits between the twinkling lights, and experience this landmark like never before.
On the Nice List?
The L.A. Zoo Lights in Los Angeles really gets wild this time of year with displays and several thousand LED lights. Animated animals and a full lit-up menagerie bring you the zoo like never before. Watch for the 130-foot glowing snake and the massive 3D elephants. Open every day except Christmas Eve and Christmas Day, this is a holiday must.
However, nothing compares to the luxe displays on Rodeo Drive with rich red ribbons, poinsettias along the dividers, and stores competing to showcase their best holiday spirits. Where will your first L.A. light adventure take you?