Drool Worthy Pizza in Chattsworth
Every part of the country does things differently, including pizza! In Chattsworth, you'll find some delicious pie options ranging from creative to very traditional. Barone's the Pizzeria Express is the go-to spot for counter-served thin crust pizzas. Topanga Pizza is a favorite for Italian treats in a homey, old school parlor environment. Try the Original Pizza Cookery for casual Italian fare and wood-fired pizzas.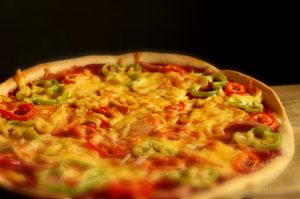 Ameci Pizza and Pasta offers New York style pizza with California flare, along with subs and other Italian favorites. D'Amore's Pizza is a great space for Neapolitan pies, pasta and more. Head to zpizza for quirky toppings, a local chain that's a favorite amongst college students. At Greco's New York Pizzeria you'll find classic thin crust pies.
Eat More Pizza
If you really want something local and unique, the LA Pizza Shop has you covered. It's where pizza meets Mexican food and is also a local chain. Fratelli's Pizza Inc. is a no frills New York style joint that keeps ingredients fresh, local and traditional.
Guido's Pizza and Pasta has slices and subs in a casual dining environment. Finally, you can't miss out on Rock & Roll Pizza, a rock-themed restaurant dishing up New York style pies with a side of attitude.