Canoga Park Certified Farmers' Market
Every Saturday from 9am – 1pm, you'll find local residents at Owensmouth Avenue and Sherman Way taking advantage of the bounty featured at the Canoga Park Certified Farmers' Market. You don't have to drive to Los Angeles to get the best produce, seafood, bouquets and artisanal gifts in southern California. Enjoy the peace, quiet and easy shopping at this charming, local farmers' market that's been a staple in the community for years.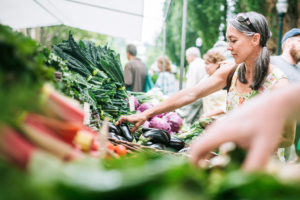 Explore the seasonal delights from the various vendors, enjoy endless tastings, and live music is often featured to make your shopping experience unique. Dine on delicious barbeque, meet local artists, and keep an eye out for special events to celebrate the summer months. It's the perfect place to find gifts and keepsakes, too.
A Non-Profit Approach
Hosted by Coastal Pacific Farmers' Markets, a local non-profit that manages markets around the region, the organization is known for the freshest crops in town. All are organically grown and selected to encourage healthy diets for all. Highlighting the produce of California, you'll find ripe fruit and vegetables hand-picked just for you.
It's a cornerstone of the community and where you can keep up with every harvest season. Discover the diversity of the local agriculture scene, meet community members, and know you can always count on entertainment while you shop. Bring a basket, and pack a picnic for an outing at a beach or local park.