Best Western Rewards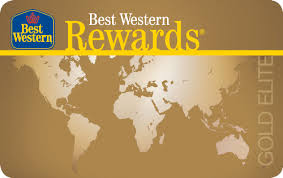 Loyalty is something that should be rewarded and here at Best Western, we like to say 'Thank You' to our loyal customers. With Best Western Rewards, loyal customers can earn their way to free stays and other sweet rewards for each stay they have with us. Not only that, but with our extensive network of partnering companies, our guests can earn points when they do business with others. Best Western Rewards is a win/win for our guests.
Guests can enroll for free online where it is fast and easy to get started earning points. Customers can also look at our list of partners where they can earn dollar for dollar points and other amazing ways to get back a little of what you give. Best Western Rewards also has an elite status match program where we will match your elite status of other hotel loyalty programs. It is easy to see why Best Western Rewards was named one of the top loyalty programs by US News.
Check us out online today to get started earning your next free stay with us. Register for Best Western Rewards online and then book your next stay with us all with the click of a button. Have questions? Give our friendly office staff a call and they can happily help you in any way needed. We look forward to seeing you again soon!