Best Irish Pubs in Canoga Park
From Canoga Park to Woodland Hills, there's no shortage of Irish pubs for travelers who are homesick for the other side of the pond (or New England!). Start the Irish pub tour by checking out McG's Irish Pub and Grill at 21365 Devonshire Street in Chatsworth, where live bands, karaoke, darts, and the big screens reign supreme. JJ Sullivan's Irish Grill at 22917 Ventura Boulevard, Woodland Hills is renowned for the friendly staff and authentic fare.
The Scotland Yard Pub at 22041 Sherman Way right in the heart of Canoga Park is only a brief drive from your hotel. Serving beer and wine, live bands pepper the weekends and this pub quickly turns into the place you have to be on a Saturday night.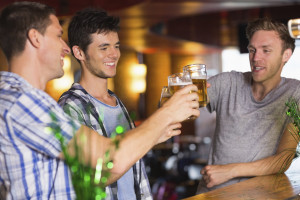 Irish I Were in Canoga Park
There's a small but strong Irish community in this slice of Los Angeles, and your Canoga Park Motor Inn front desk staff will make sure you don't miss anything. Whether you're traveling during the festive St. Patrick's Day festival or simply want the perfect pint any time of year, you'll be able to find just the fix at one of the many local Irish pubs.
Southern California might not be famous for great beers and Irish fare quite yet, but it's on its way. Uncover some secret hotspots on your next travels.